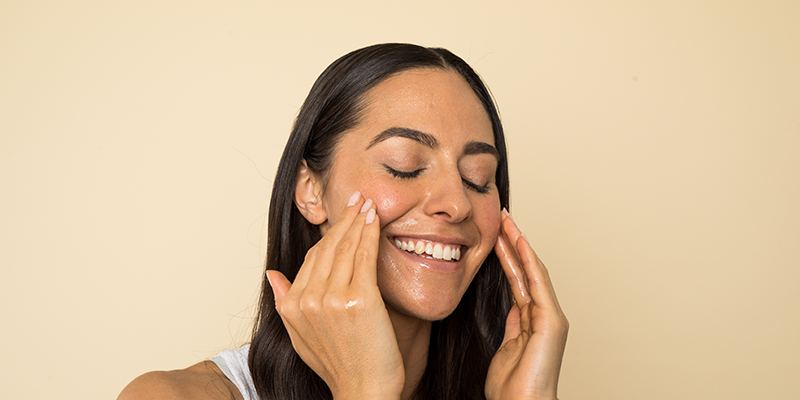 Constantly battling a shiny complexion with powders and blotting papers? You might find you have oily skin. What causes skin oiliness and how can it be cared for? Have a read to find out.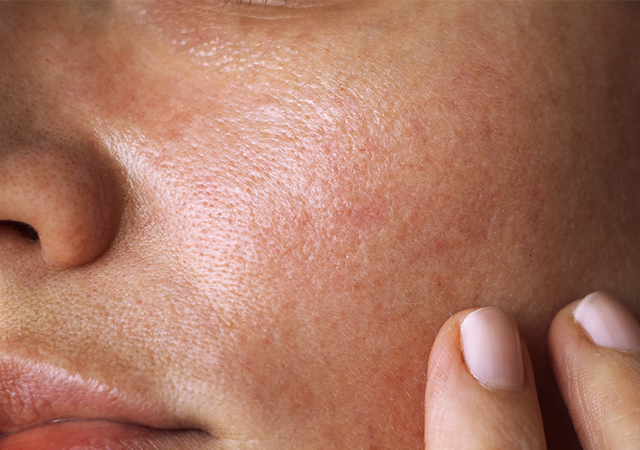 What is oily skin and what causes skin oiliness?
Oily skin types tend to produce excess sebum, resulting in a complexion that not only looks and feels oily but can also be more prone to breakouts and blemishes. Skin can also have a thick or rough appearance, often with visible or enlarged pores.


Oily skin is often hereditary, but as sebum production is controlled by hormones, it can flare up during periods of hormone production overdrive – think puberty, pregnancy or menopause. This means we all may battle oiliness at some point in our lives, no matter our skin type!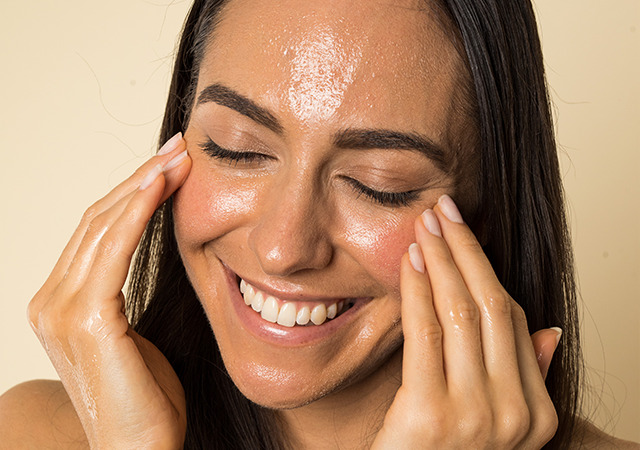 What is sebum?
Sebum is an oily substance produced by sebaceous glands and secreted onto the skin surface. While it might seem like nothing but a nuisance, sebum is actually vital for skin health as it creates a protective layer (a.k.a. hydrolipidic film) on the skin surface, which in turn helps to reduce water loss, maintain skin flexibility and protect it from attack by external elements such as bacteria and fungi.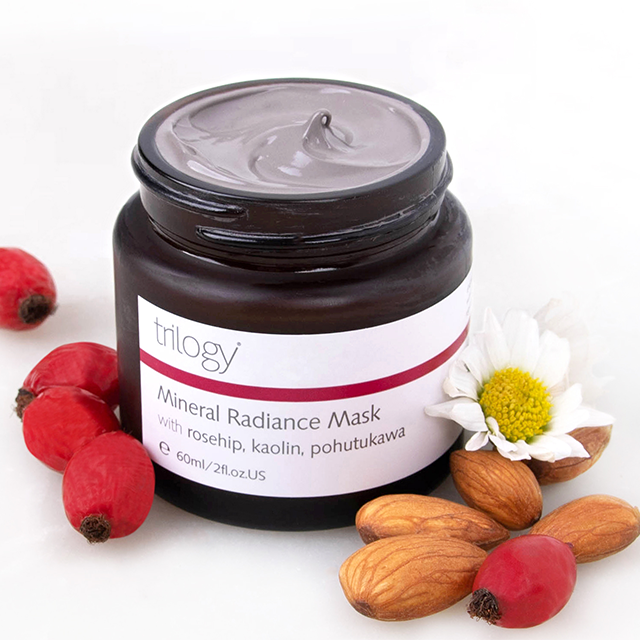 Caring for oily skin
While there's no way to battle oiliness completely, there are ways to help keep oiliness at bay:


Cleanse with a gentle, targeted cleanser: While it might seem tempting to reach for a harsh cleanser to strip all that oiliness out of your skin, this can actually send your skin into oil production overdrive as it struggles to compensate for the loss of its natural oils. Using a gentle cleanser that's especially suited for oily or combination skin is ideal.
Don't be scared of face oils: Face oils = oily skin? Not quite! While it might seem totally counterproductive and a recipe for an oil overload, pure plant facial oils are actually a great way to balance the complexion. If you're worried jumping straight into the face oil trend might be too much
Mask up: Some masks are ideal for oily skin types, with ingredients such as charcoal or clay mattifying and absorbing excess oil.
Lock in moisture: Much like face oils, it might seem like logical to stay away from moisturisers but locking in hydration is just as important for oily skin types as it is for others. However, it is recommended to use a lightweight moisturiser.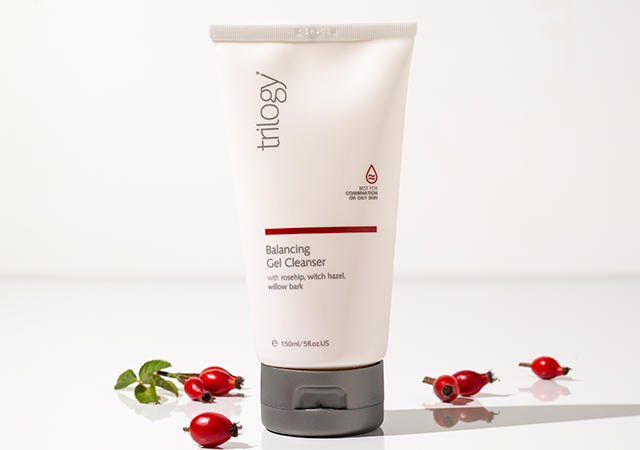 Cleanse
Cleanse morning and night with Balancing Gel Cleanser. Formulated with purifying witch hazel and willow bark extracts for gentle, effective botanical cleansing and pure plant oils to tone and hydrate, it makes for a refreshingly clarifying, soap-free face wash especially formulated for oily or combination skin types or those battling breakouts.
SHOP NOW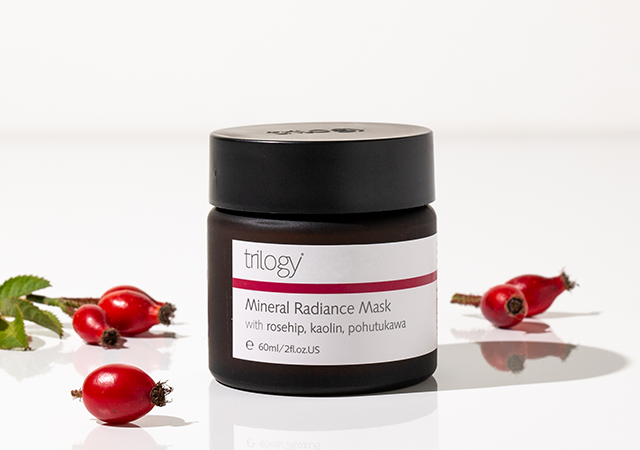 Mask Up
Revitalise and absorb excess oil from pores with certified natural Mineral Radiance Mask. Packed with the goodness of mineral-rich kaolin clay to deeply cleanse, New Zealand pohutukawa to help tone and rosehip and evening primrose oils nourish and hydrate, it's an all-in-one purifying facial mask ideal for oily skin types.
SHOP NOW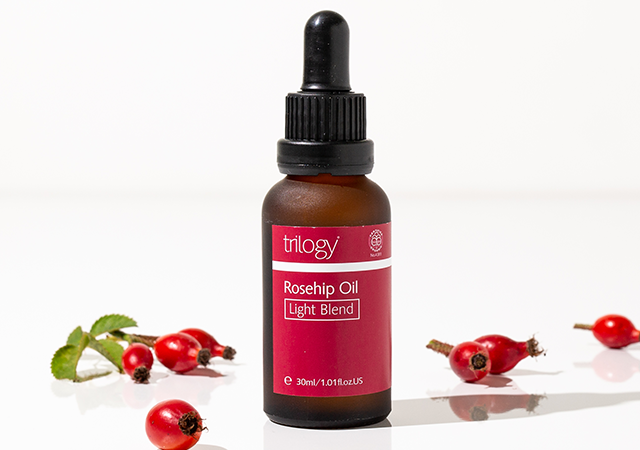 Balance with Oil
Nourish with certified organic Rosehip Oil Light Blend, a balancing facial oil perfectly suited for oily skin types. A lightweight alternative to our classic Certified Organic Rosehip Oil, it's easily absorbed and enriched a blend of pure plant oils, including grapeseed oil to help regulate the skin's own oil production
SHOP NOW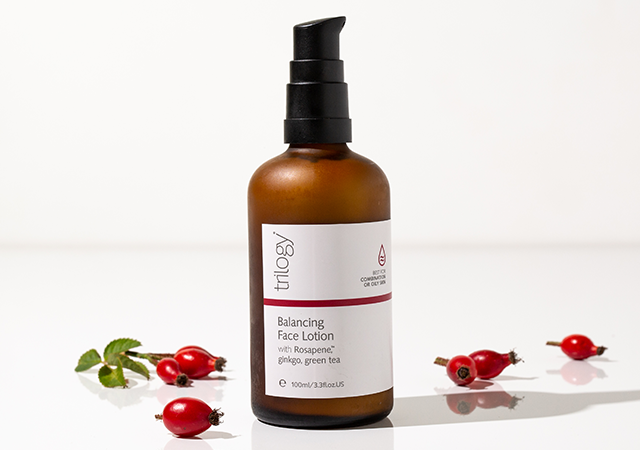 Moisturise
Replenish and lock in hydration with Balancing Face Lotion, a lightweight day and night lotion especially formulated to replenish and balance the complexion.
SHOP NOW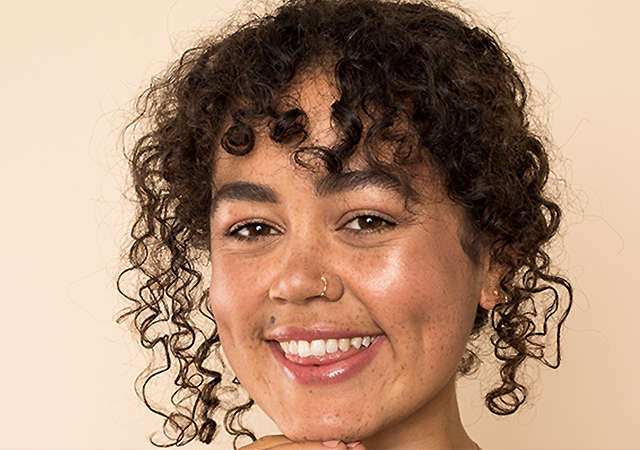 Caring for combination skin
Is your skin dry, flaky, oily and completely normal at all once? You may have combination skin. Read all about it and find out how to bring back balance to your complexion.
TELL ME MORE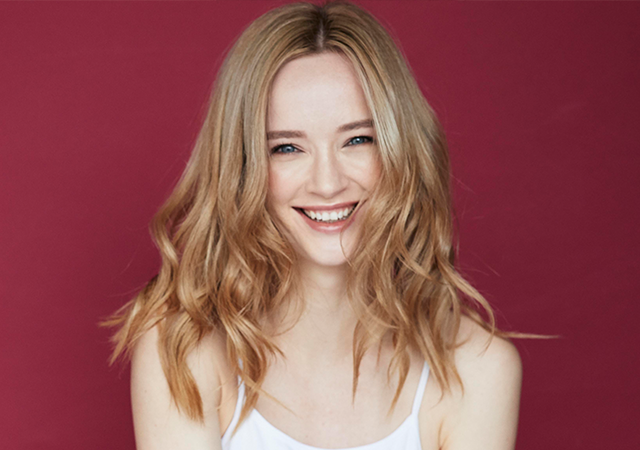 Find your skincare regimen
Still not sure what your skin type might be and which of our natural skincare products are best suited to your skin? Take a moment to take our guide!
FIND YOUR MATCH