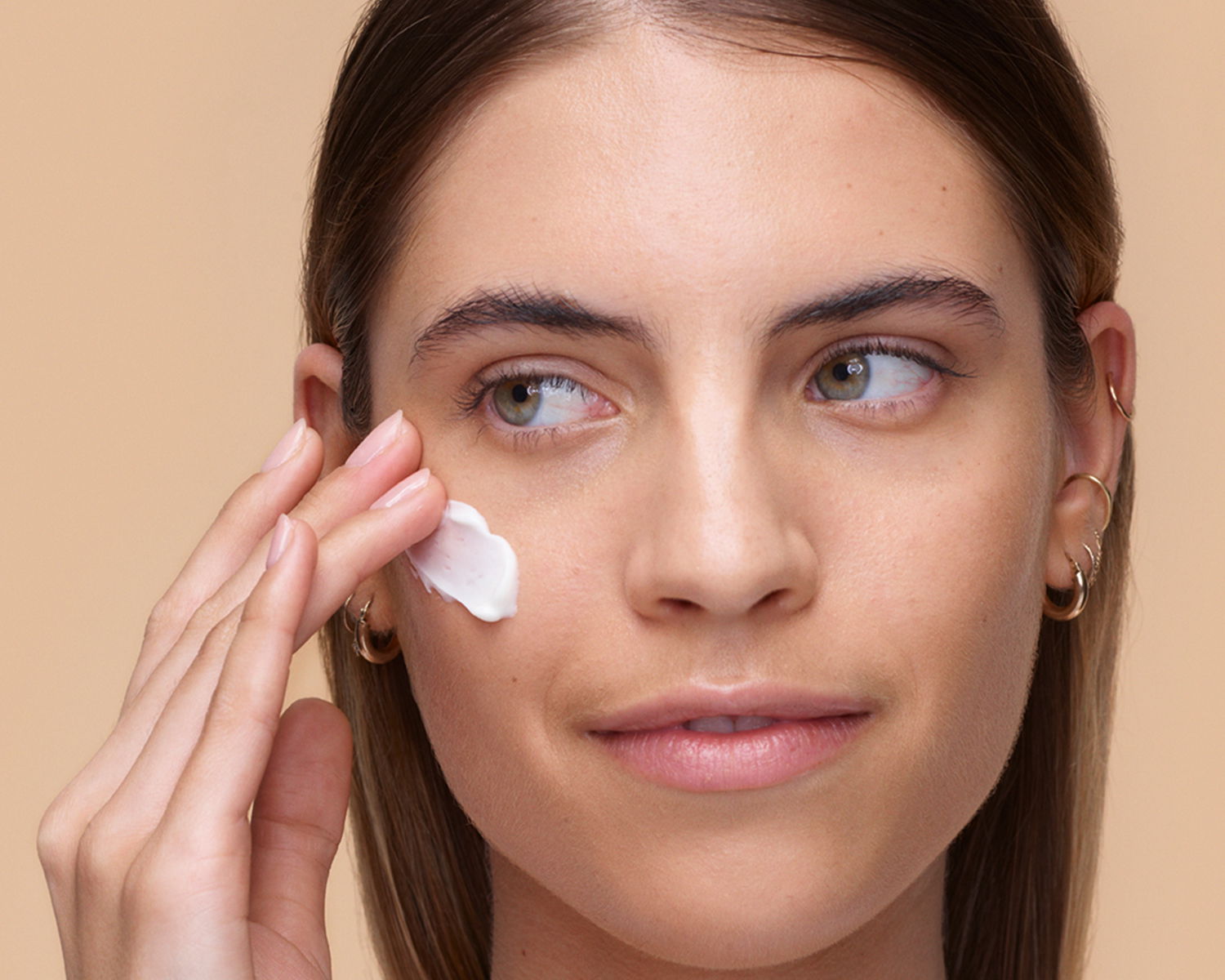 Cleanse, tone, moisturise. Is it that simple anymore? Yes, of course it is. But if you're looking to amp up your skincare routine, or you're trying to address specific skin concerns, a more involved product layering approach could be right for you.

But where to start? While there are several different combinations to layering, here's a fuss-free guide to get you on your way.
1 – cleanse
The natural renewal process of the skin involves the shedding of layers. This is why a gentle cleanser that softly and calmly cleans the surface of the skin to remove impurity's is vital. Be mindful of harsh surfactants, these can lead to dryness and an over production of oil as the skin tries to rebalance.
Shop Cleansers
2 – exfoliate
There are a few options when it comes to exfoliation. A clean, warm cloth. Mechanical exfoliants like jojoba beads or powdered pumice. Or chemical exfoliants like AHAs. Use whichever is best for your skin, but always remember to exfoliate. Consistent exfoliation whether it be once a day, three times a week, once a week will help buff and polish for a beautiful glow.
Shop Exfoliators
3 – mask
If inclined, this is the perfect time in a layering routine for a purifying mask. Look for one with clays and minerals to help draw out impurities.
Shop Masks
4 – toners
Toning removes leftover traces of make-up or cleansers/exfoliants/masks before you begin the hydrating phase of layering. Both a tradition style clarifying toner, or a hydrating spritzing toner can work here. Here's a tip: if using a spray toner, spray onto a cotton pad and gently wipe over face for a more cleansing action.
Shop Toners
5 – mask, again
If inclined, here's the perfect spot for a hydrating mask. These products are excellent to give skin a hydration boost. They can also help to cool and calm.
Shop Masks
6 – treat
To help deal with specific skin concerns, or to target an area you'd like to address, treatment products like quick burst boosters are a way to go. These concentrated products can treat one concern, or you can layer multiple treatments into your routine if desired. And the rule of thumb with layering – apply water-based treatments first, then oil based.
Shop Skin Boosters
7 – eye care
The paper-thin skin around the eyes needs the delicatest of attention. Look for light, fragrance-free formulations. And only the smallest amount is needed. Think grain of rice, or half a grain of rice.
Shop Eye Care
8 – nourish
There's a plethora of options in this layer with a number of oils and serums to choose from. Think of them as condensed moisturisers. They're packed with concentrated skincare building blocks like ceramides, fats and antioxidants as well as a myriad of actives to help target specific skin concerns. You can also include a number of combinations in this layer. An oil and a serum, or one serum, followed by another serum for example. If using one oil and one serum, we'd recommend applying the serum first, followed by the oil.
Shop Oils & Serums
9 – hydrate
Like cleansing, moisturising is the most basic layer of caring for the skin. Not only do they provide a decent layer of hydration, moisturisers also help to lock in all the hard work achieved by all the other layers. Seasonality comes into play with moisturisers as well. Lighter lotions in summer and heavier creams in winter suit most.
Shop Moisturisers